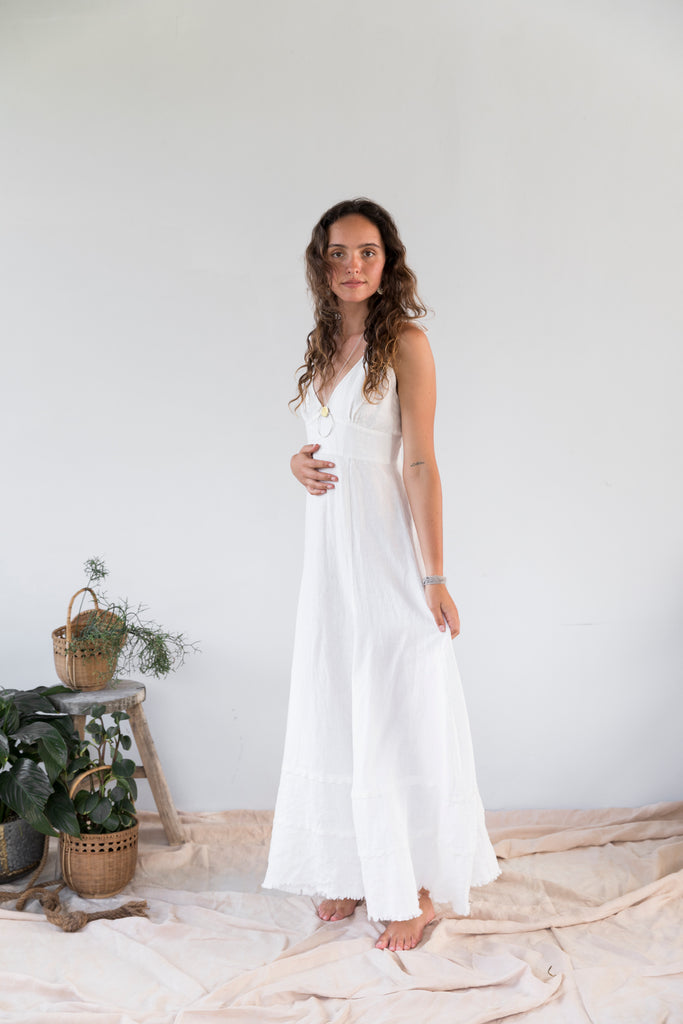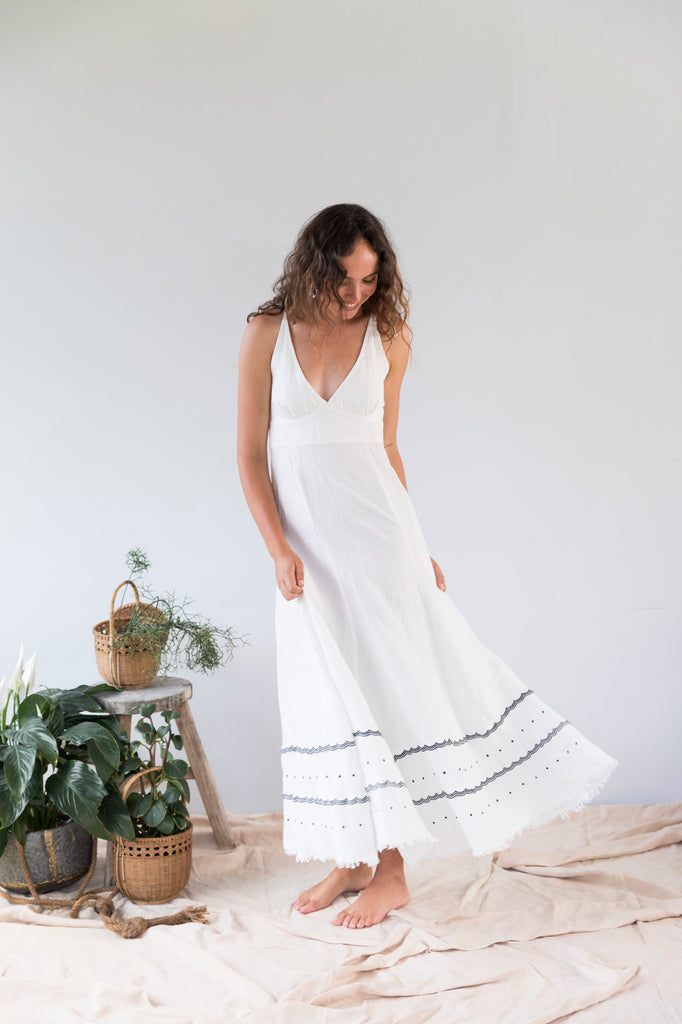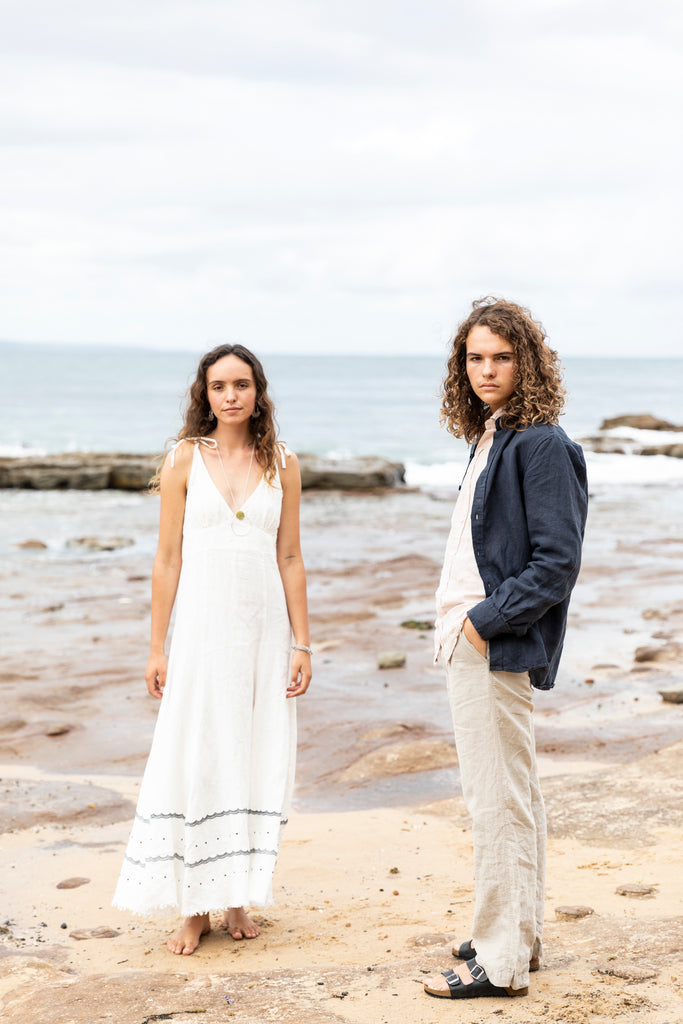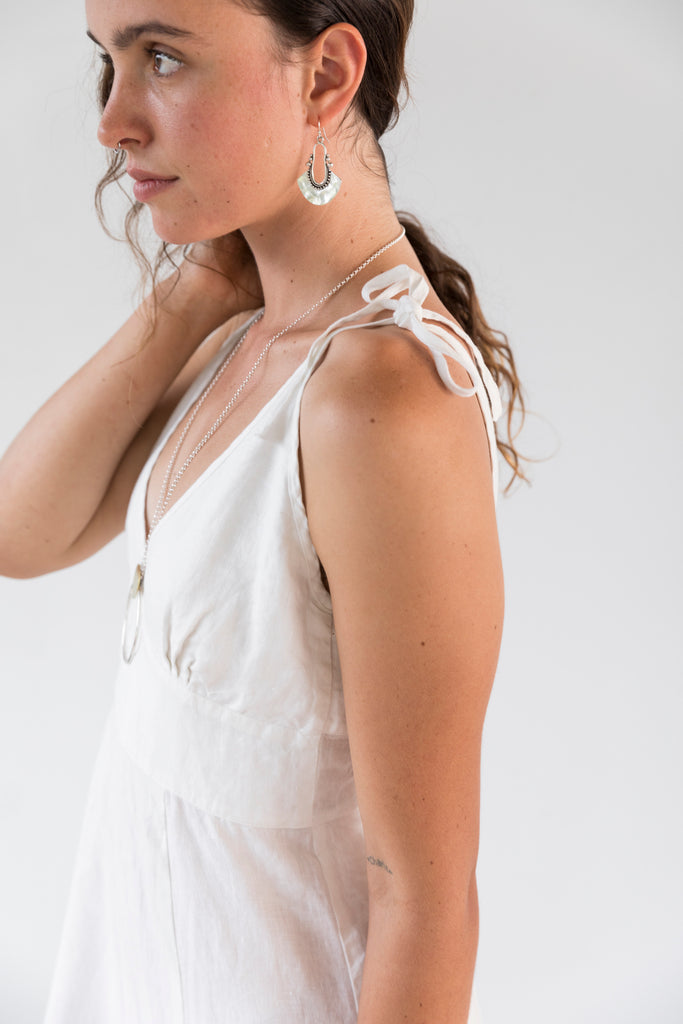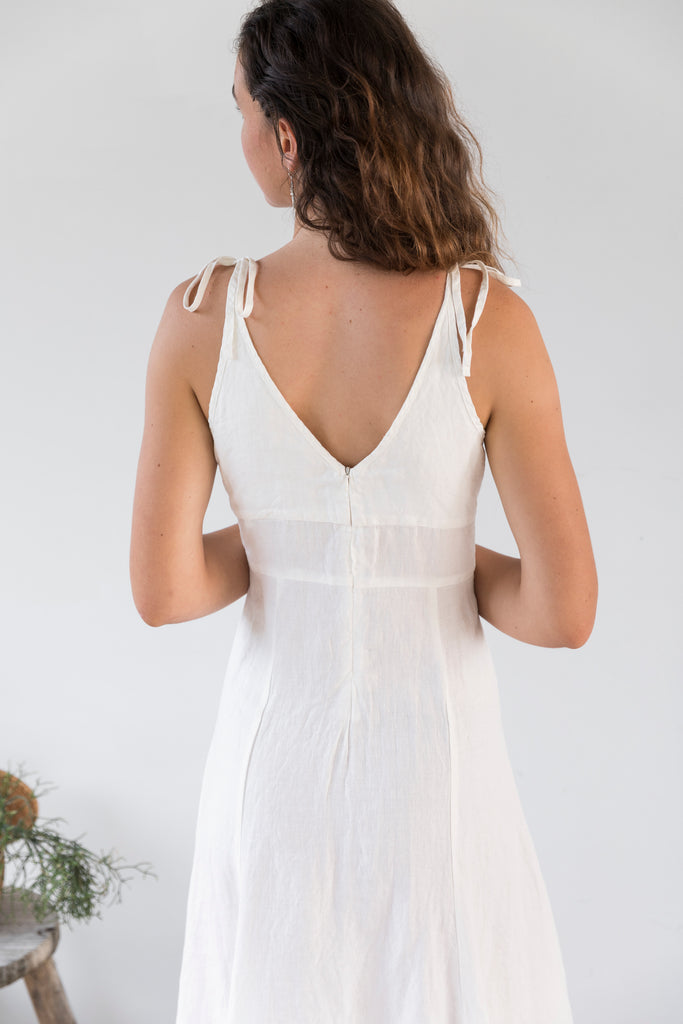 $136.00
$0.00
Nova Long Embroidered 6 Gore dress
A long white six gore linen dress featuring a high fitted bodice with a V neckline, beautifully detailed embroidered hem in white or navy and tie noodle shoulder straps. This dress is inspired by Flamenco.  The six gore body of this dress has a full skirt. It will have you swishing and swooning!
DETAILS
Made from 100% pure flax linen
French seamed
Designed in Australia
Pre washed, softened and pre-shrunk to ensure softness and comfort.
Embroidered with white or navy cotton. 
WASHING INSTRUCTIONS
Cold machine wash
Line dry or tumble dry, preferably line dry in shade as flax linen is a natural fibre and colour isn't as stable as synthetics.
Do not dry clean or bleach
Small Bust 88cm, Bodice 80cm, Length 135cm
(size 8 -10) 
Medium Bust 90cm, Bodice 84cm, Length 136cm 
( size 12 -14 )
Large Bust 94cm, Bodice 86cm, Length 138cm 
( size 14 -16)
* Bodice measured from just below chest.