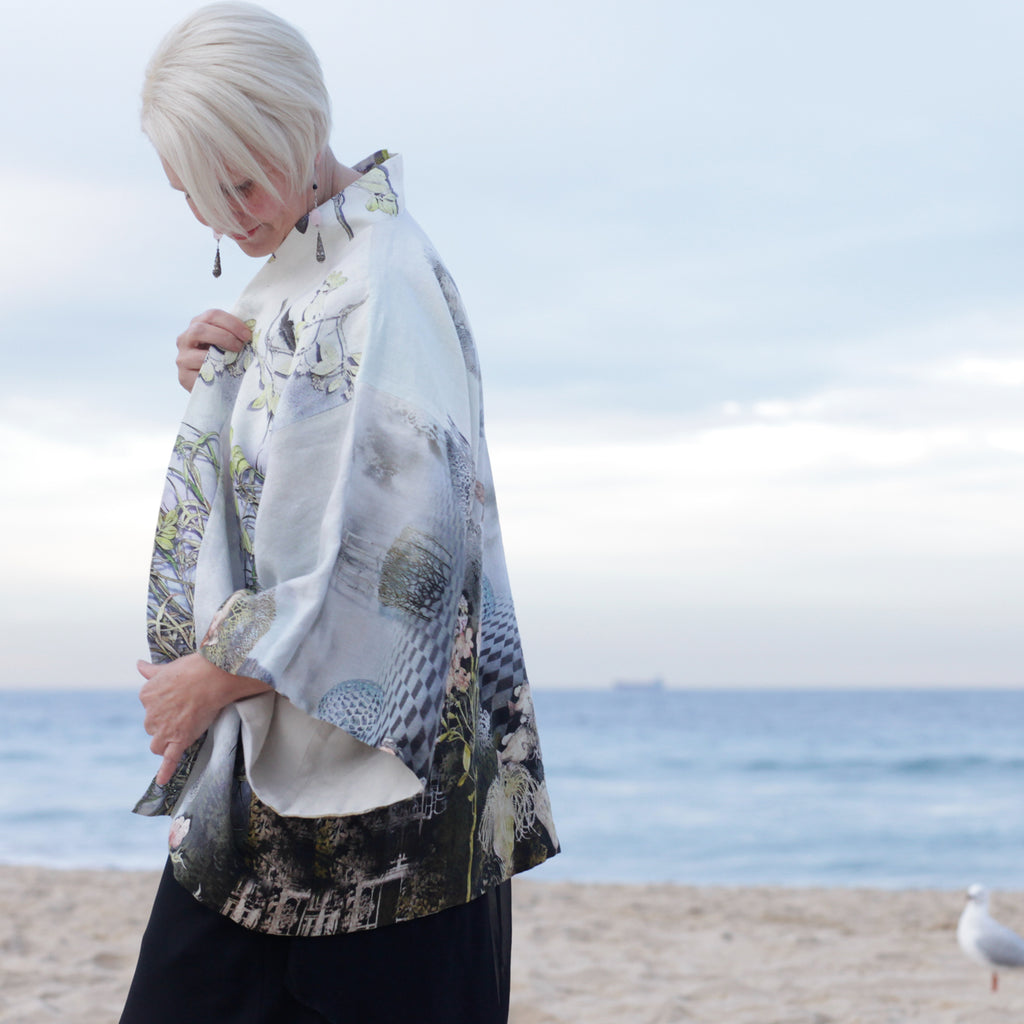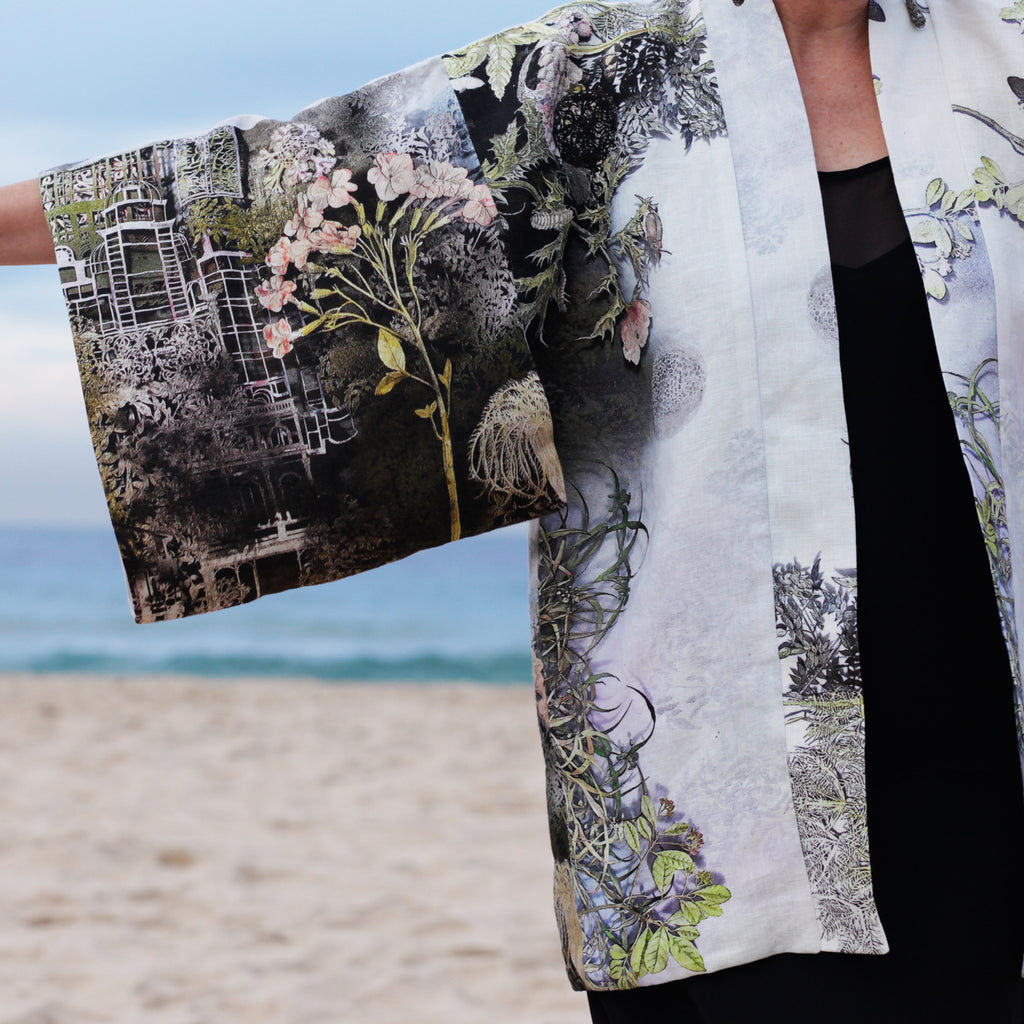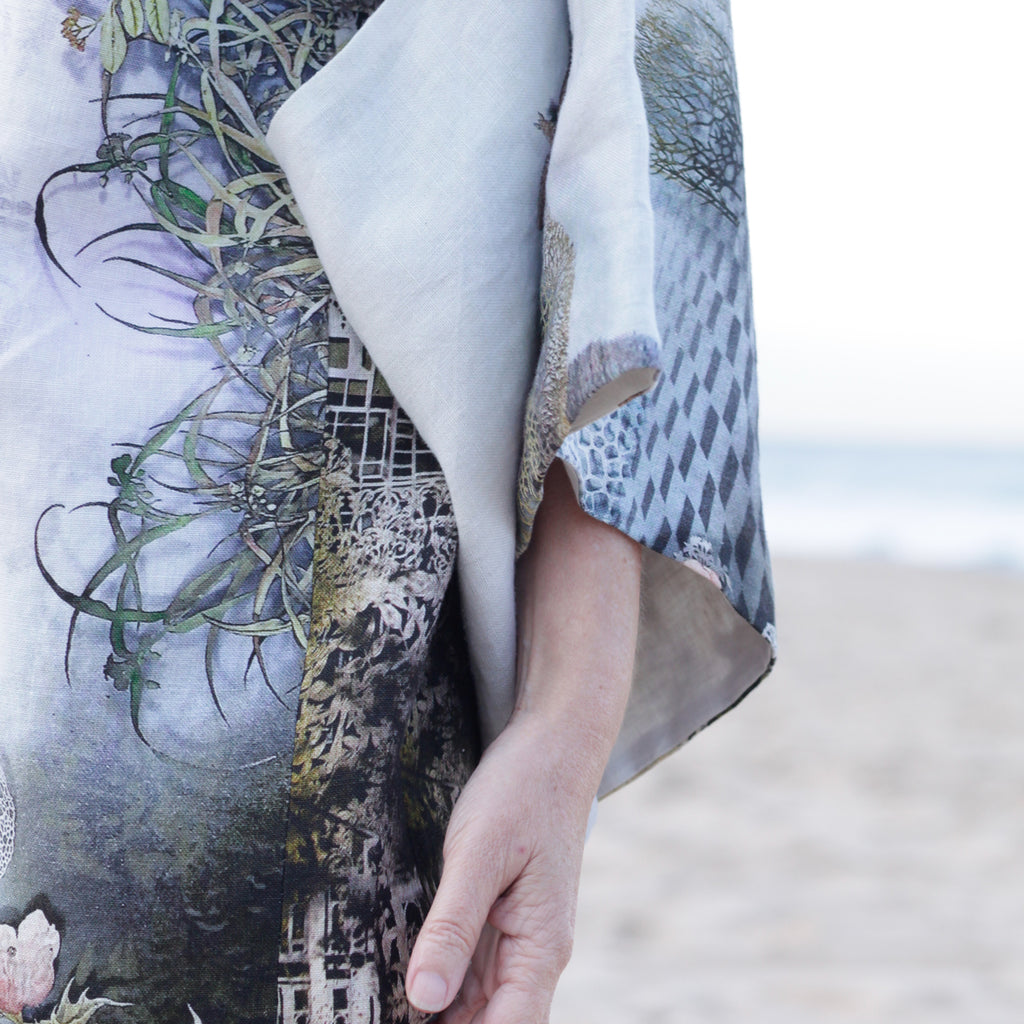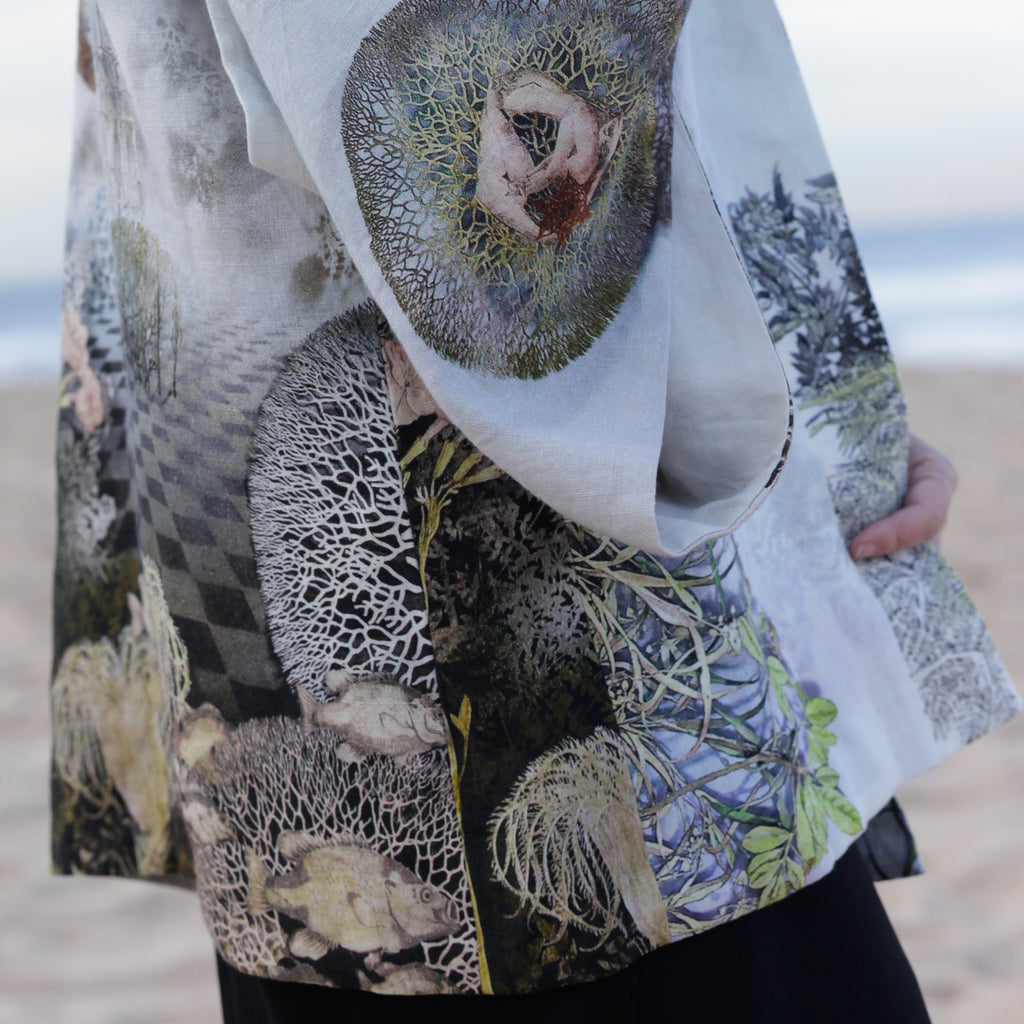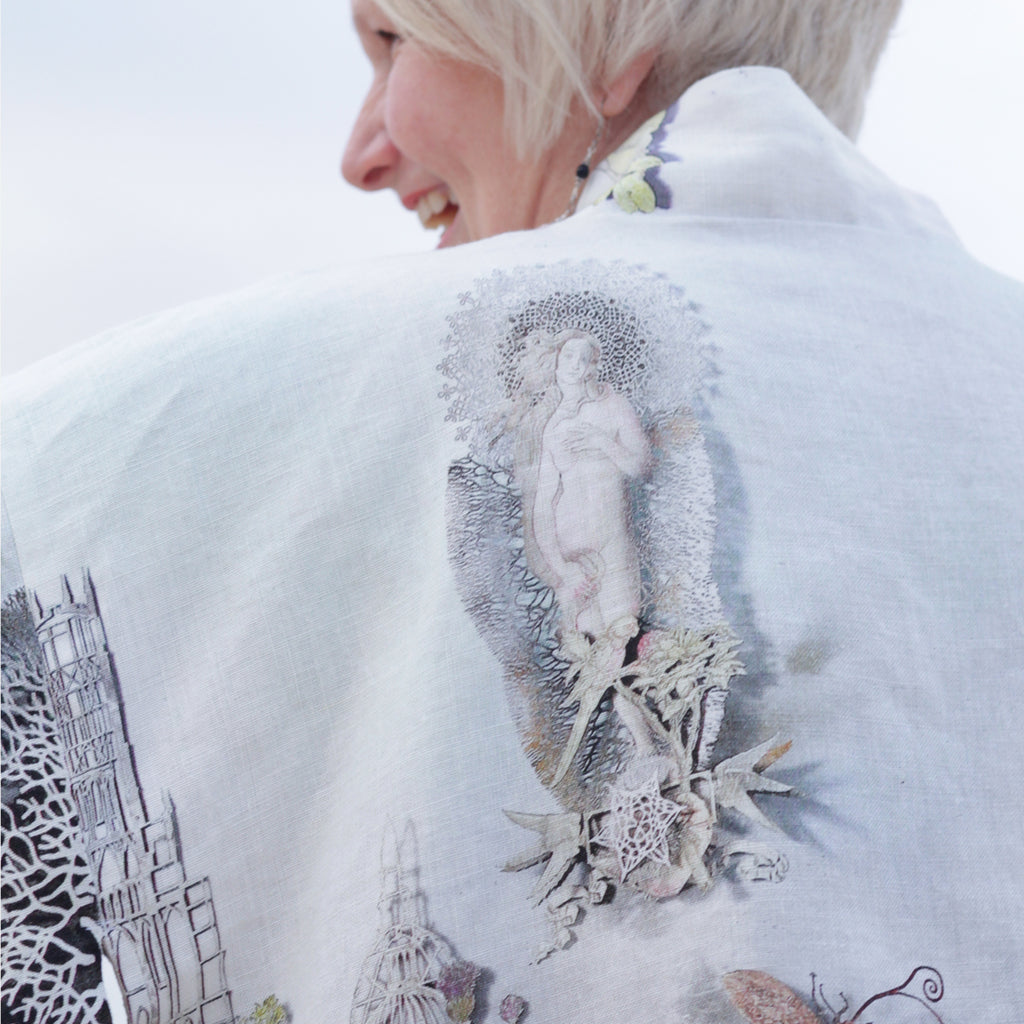 $202.00
$270.00
Kimono (wearable art or wall hanging)
This Kimono by Jacqueline Cavallaro is a limited edition digital print on highest quality Irish Linen and lined with French Flax Linen.
The Kimono is an ancient and classic garment that can be worn as a timeless signature garment or used as an unique artwork for hanging.
About the artist: Jackie Cavallaro
/grandeur / isolation / minutia/
Jackie Cavallaro's works encapsulate the complex myriad of life, death and birth. Their genesis is the printed work of Botanists, Etymologists and Zoologists of the 18th Century men and women who dared to record the grandeur of nature in images and in text.

Rather than be overawed by the diverse vista before them, they chose to record slivers of nature. Cavallaro's work is situated in the pulsating panorama of our present. As Cavallaro notes; Urban landscapes teem with life. The sea and bush intertwine. Whales, dolphins, jellyfish and crustacean are but two blocks from my city apartment. A stroll along the cycle track reveals tangled plants hosting the fervent activity of insects and birds.

Cavallaro's boxes, domes and diaries reflect this minutia. They are an intricate and multilayered microcosm of nature and can be likened to the tiniest Babushka doll that stands small and isolated while intrinsically linked to a larger splendour. Cavallaro's work draws on the feminine language of the decorative and their interweaving of the past with the present and with nature draws, the viewer into a vignette at once familiar as it is fantastic.
Dr. Robyn Morris