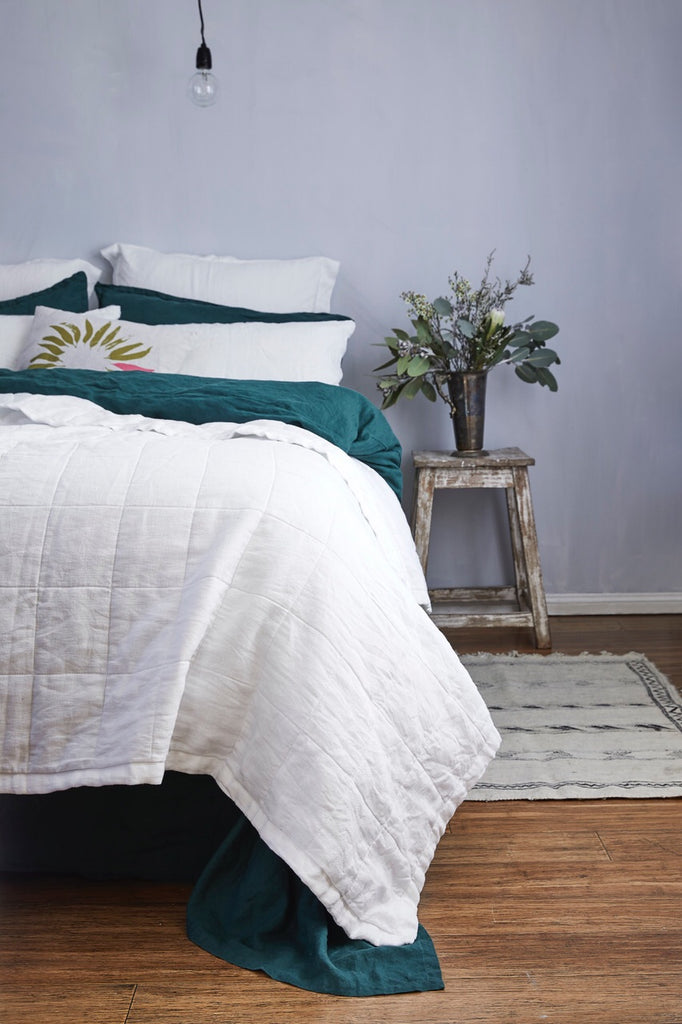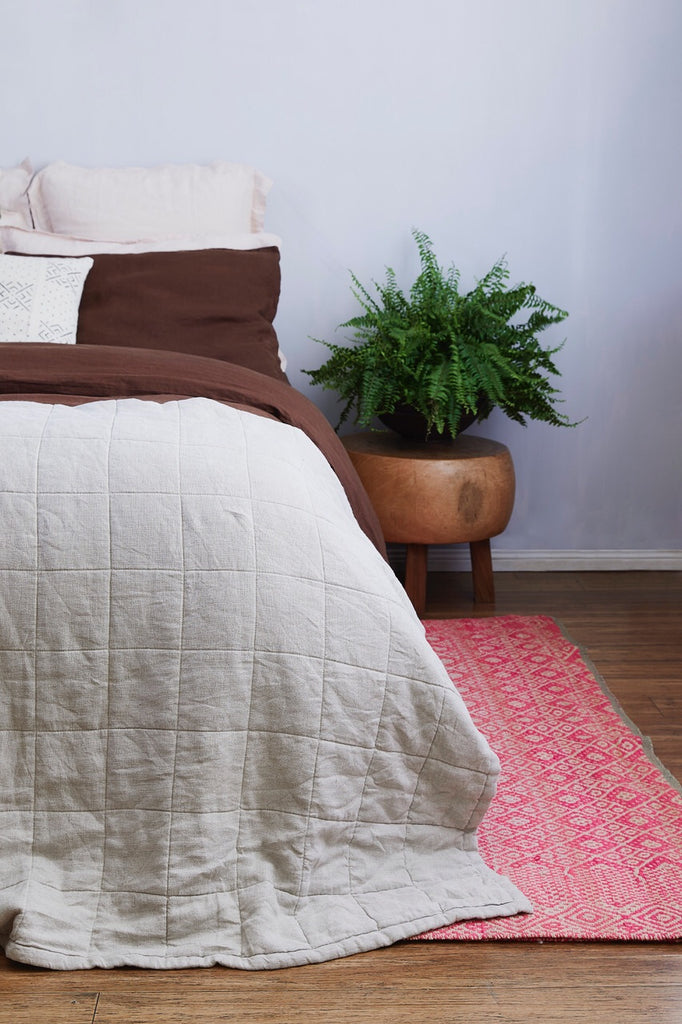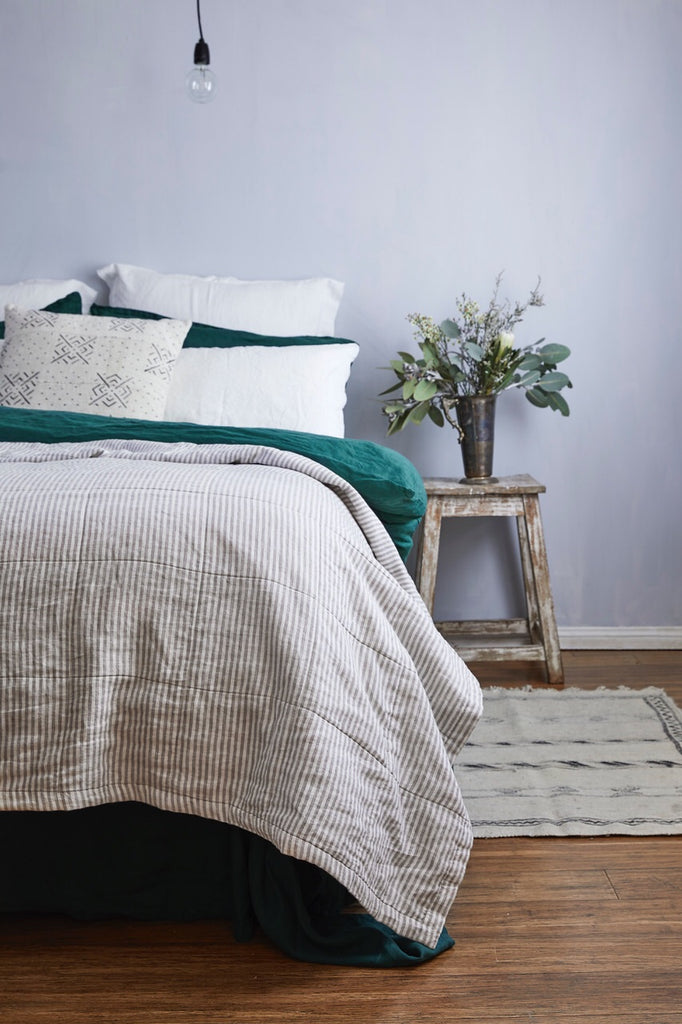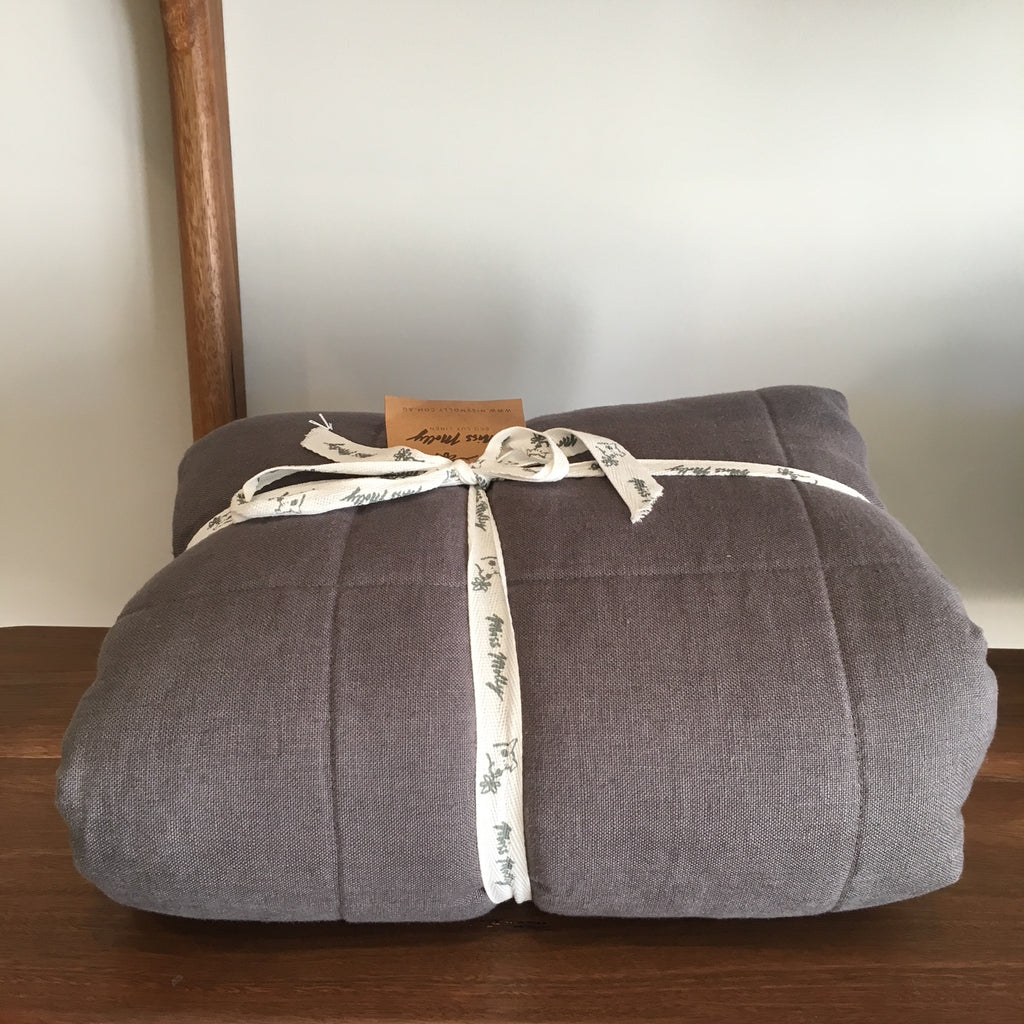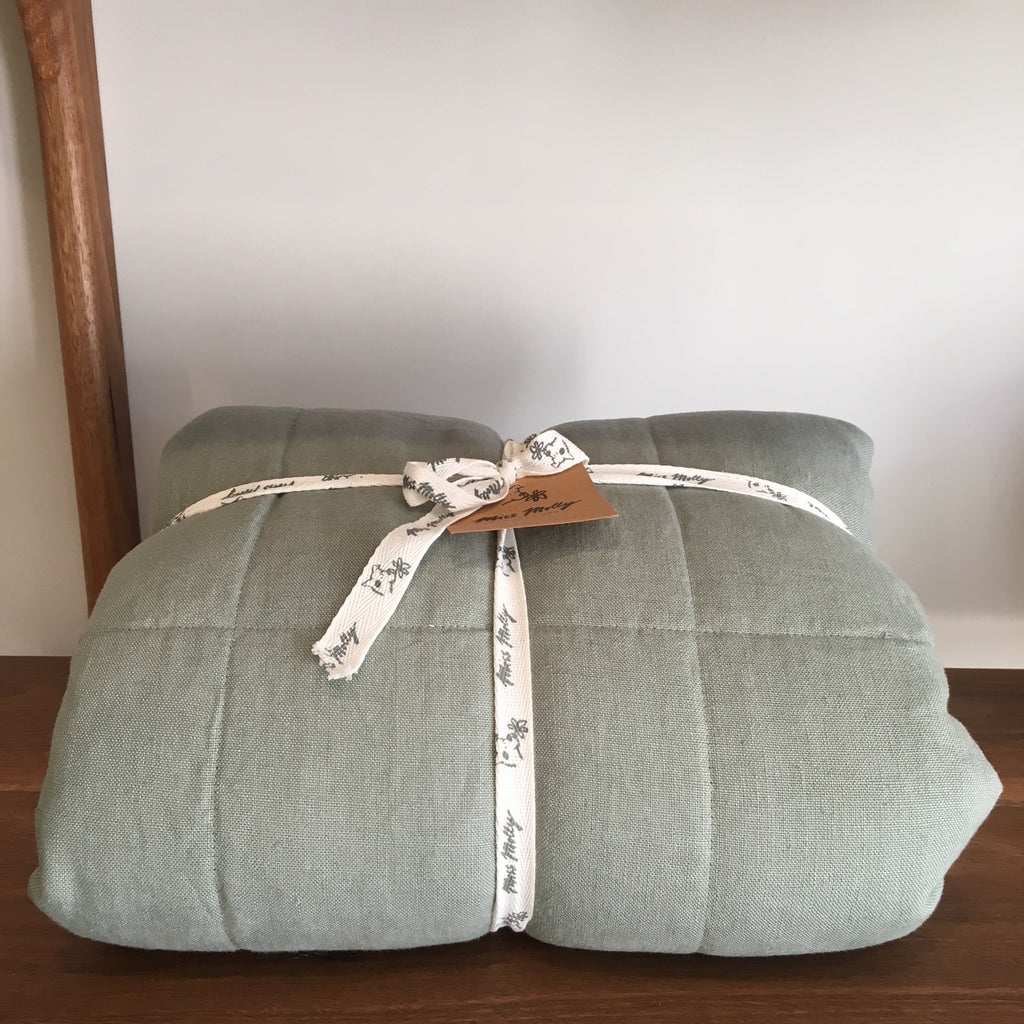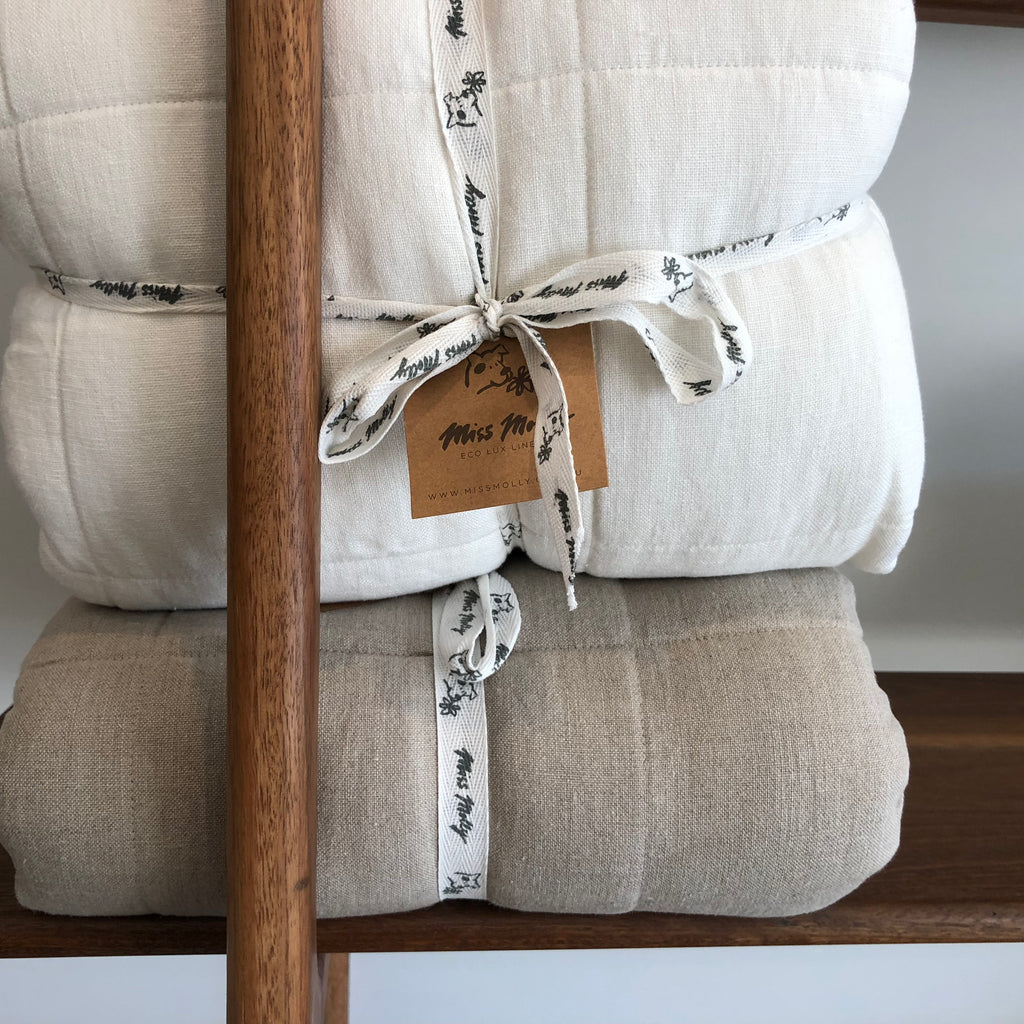 $381.00
$464.00
Linen Quilt
Get quilty with these delightful pure linen quilts that add the warmth of an extra blanket without getting heavy.
Filled with easy care poly fibre, they are very durable and machine washable.  They look great as a further layer or folded on the edge of everyone's bed. 
Our quilts come in both Rustic Linen and French Linen. 
Rustic Linen in Antique White, Charcoal, Sage and Natural.
French Flax Linen in Grey Stripes