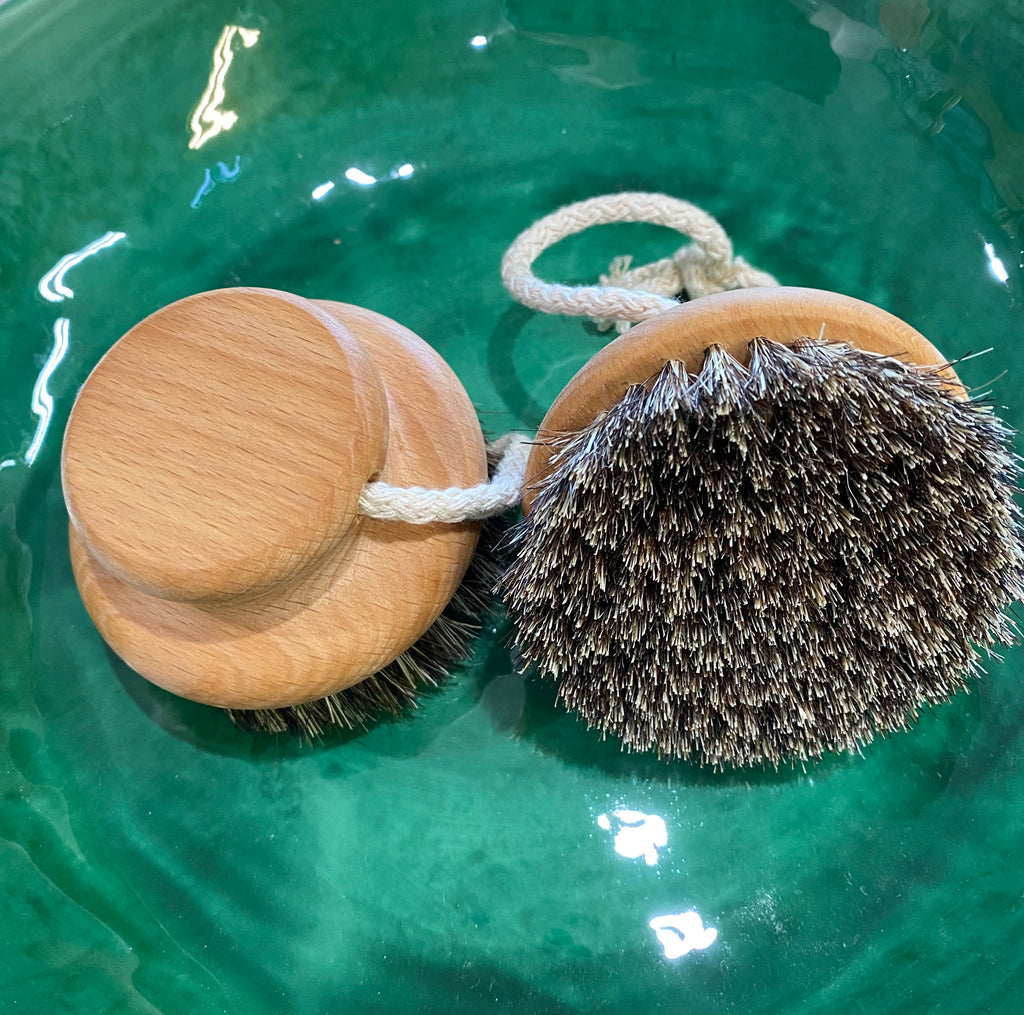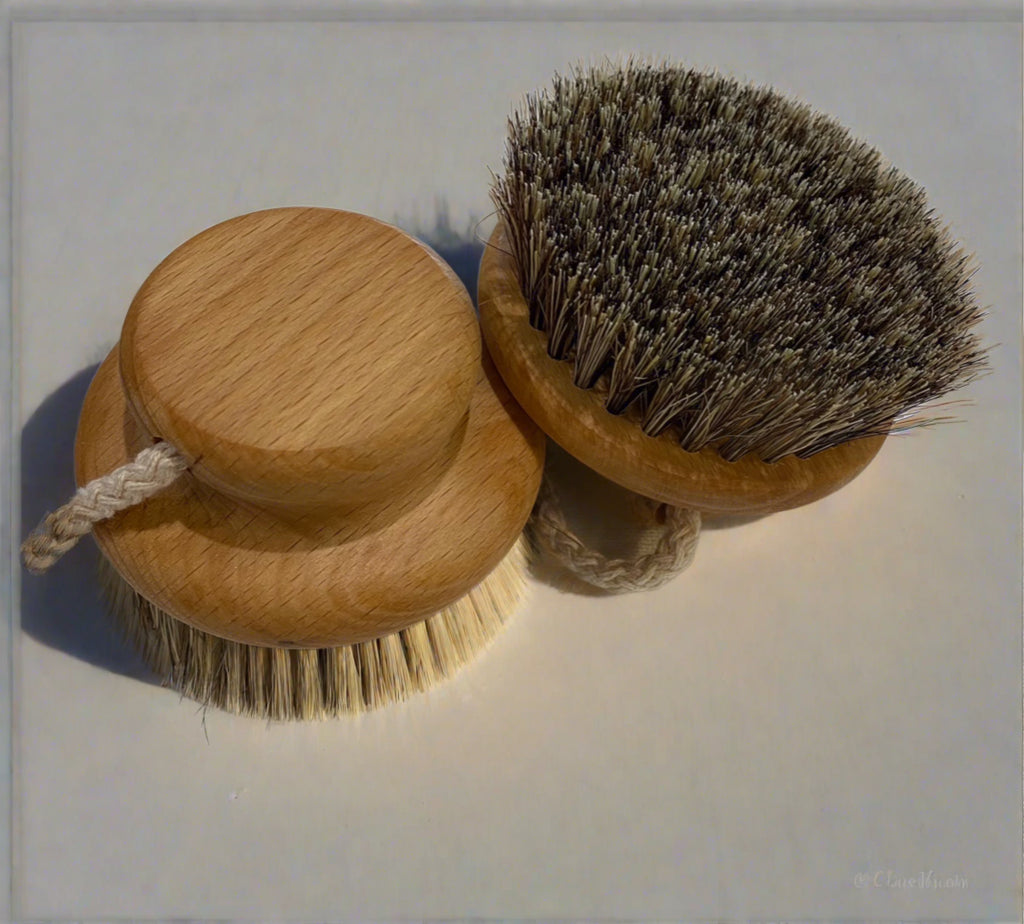 $18.00
$0.00
Massage Body Brush Hanging
Massage Brush Hanging by Keller Bursten.  Massage and exfoliate your skin with this round massage brush.  The design of this brush sits comfortably in the hand while exfoliating your skin.  Comes with a cotton cord to hang for easy storage. Used dry it helps to remove dead skin cells and stimulate skin micro-circulation. 
Measures approx. 8.5 cm in diameter.  5.5 cm high. 
Please note: wood is a natural product and blackens when exposed to moisture. This is not considered a fault. 
Made in Germany.