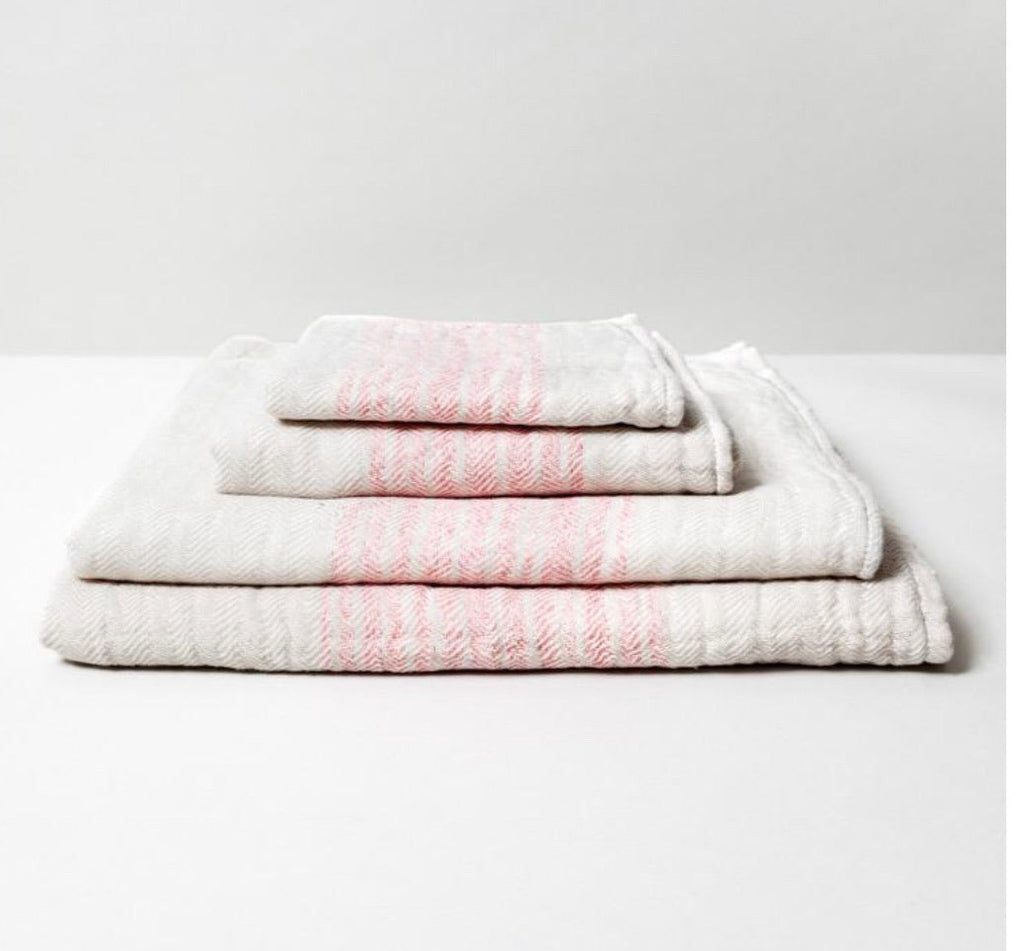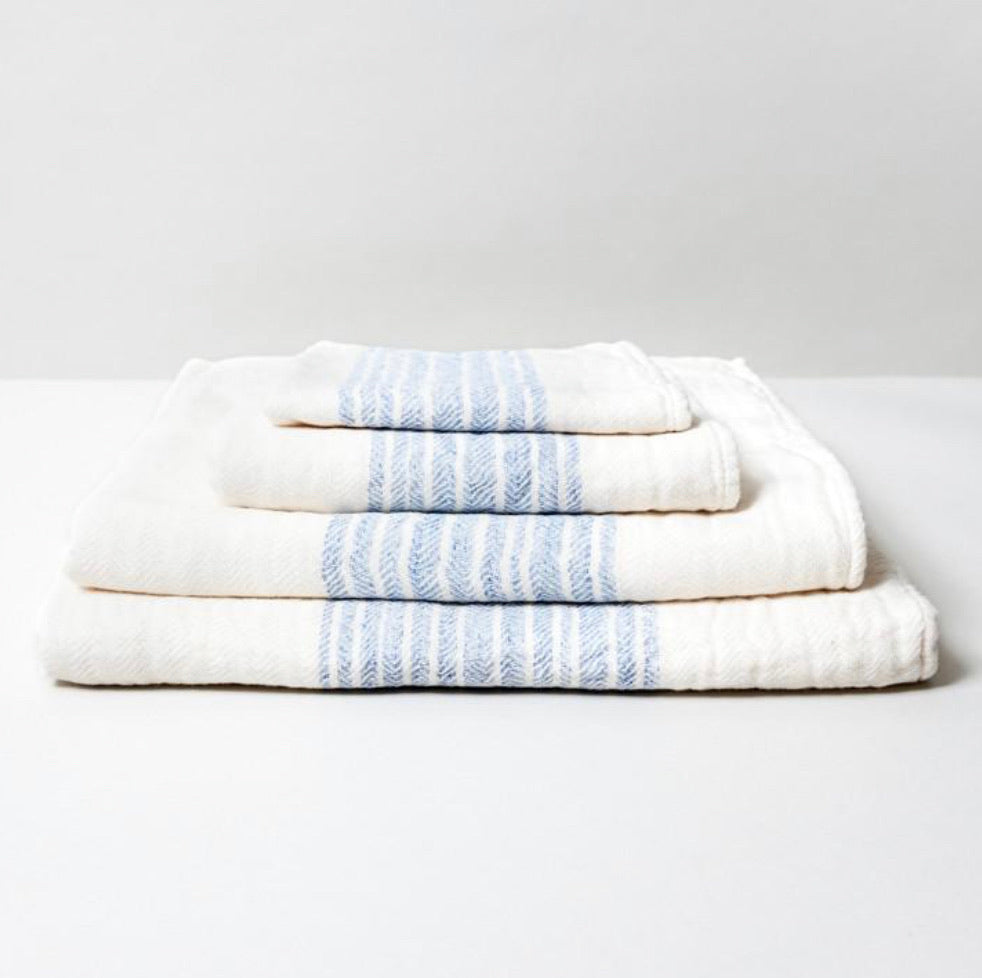 $11.00
$0.00
Kontex Japanese Organic Cotton Face Washer
Flax Line Organics towels are the softest towels you will ever find!  Like a cloud!
Made from Japanese Imabari organic cotton and are woven with a very delicate chevron pattern, and a striped border on one end. They have two sides: an ultra-soft cotton flat weave and a terrycloth pile on the other side.
They are the most perfect, luxuriously soft towel for babies and sensitive skin. 
The process of weaving Imabari cotton makes these towels highly absorbent, lightweight, fast-drying and environmentally friendly. 

size 30 cm x 29 cm app