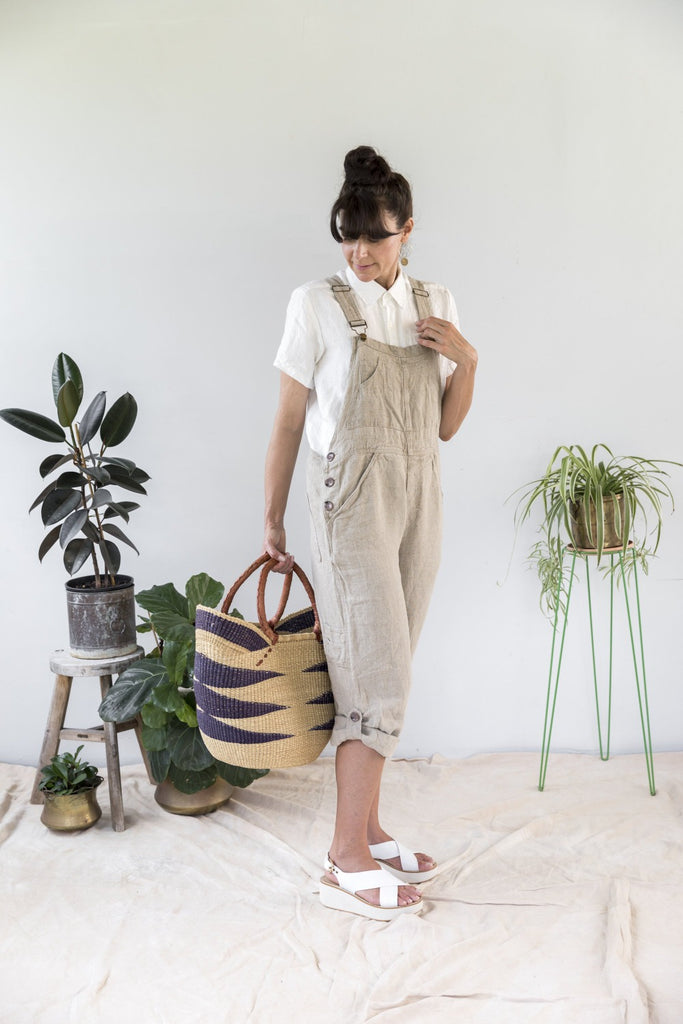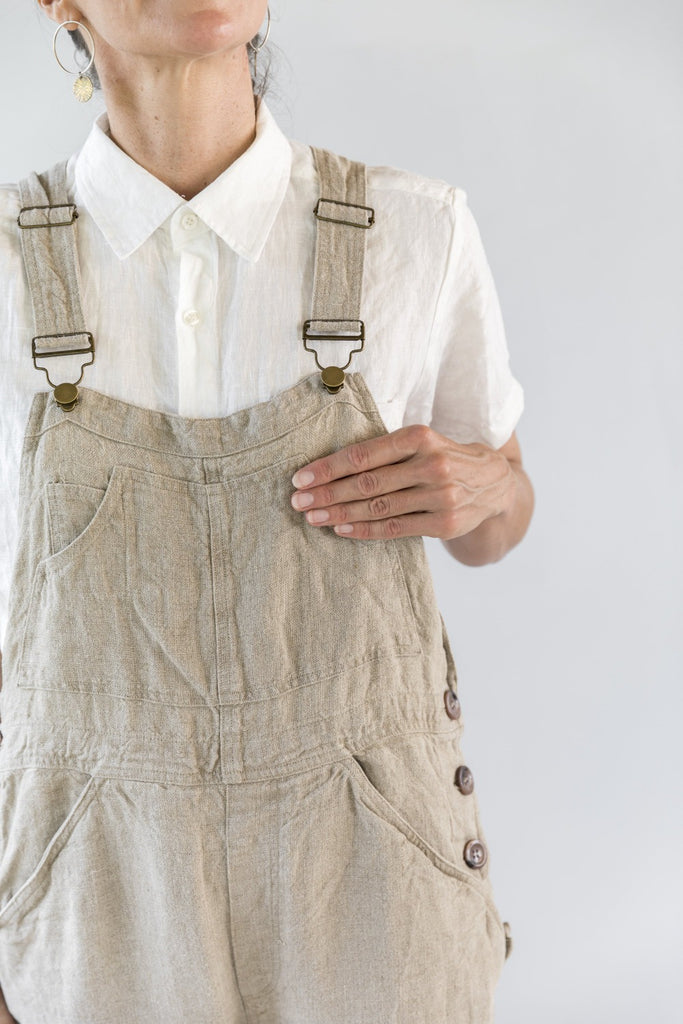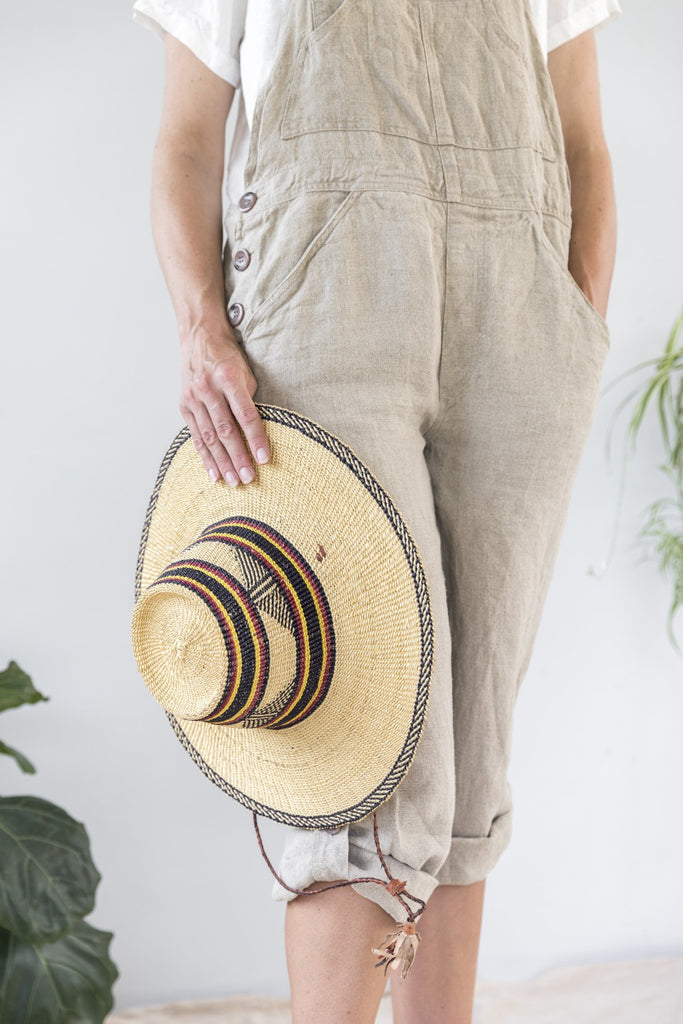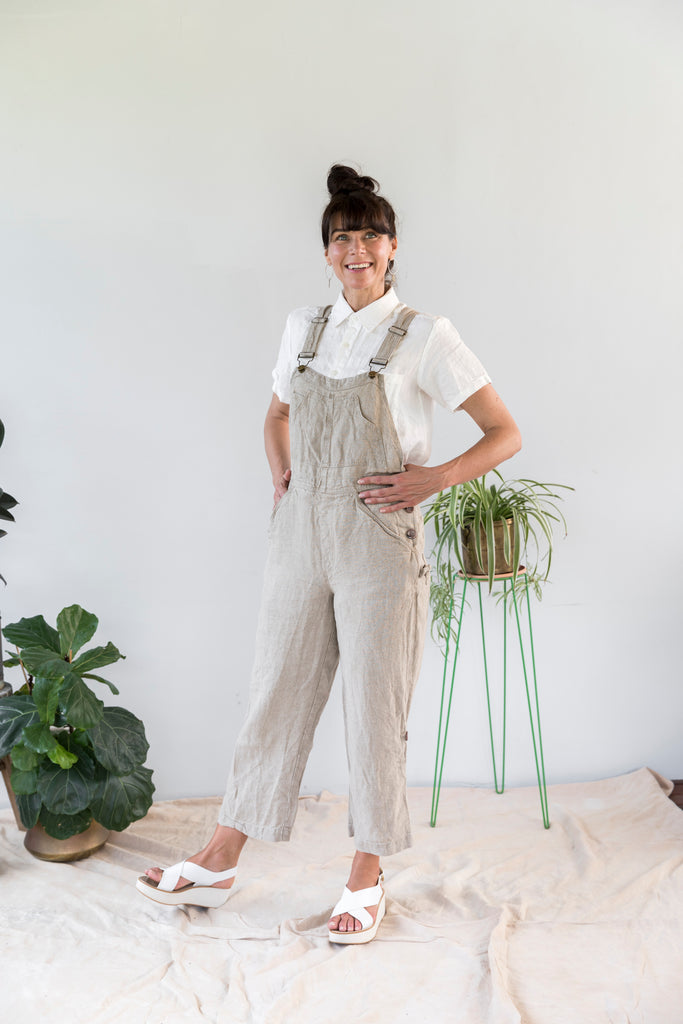 $143.00
$0.00
Rustic Linen Overalls - Natural
We all love a good set of comfy overalls! Whether you are lounging about at home or enjoying a day in the sun, our French linen overalls are the perfect go-to for casual comfort. Made for all year round, pair them with a tee for summer, or your warm woolies for winter. They feature front and back utility pockets, adjustable straps and button details. You can even roll the legs with roll-tabs for a sweet three-quarter length look!
Available in White, Natural and Navy heavy rustic linen plus NEW colour Pinstripe, chambray and Emerald in our lighter weight French linen. 
* NEW edition natural overalls have natural resin buttons. 
SIZE
Extra Small: Hips 86 cm, length 151cm  ( 8 )
Small: Hips 92cm, length 141cm. ( 8 - 10)
Medium: Hips 100cm, length 141cm ( 12 - 14)
Large: Hips 106cm, length 148cm ( 16 - 18 )
Extra Large: Hips 116cm, length 148cm  ( 18 -20 )
 DETAILS
Made from 100% Heavy weight pure flax linen
French seamed
Designed in Australia
Pre washed, softened and pre-shrunk to ensure softness and comfort.
Resin buttons 
Brass clip
WASHING INSTRUCTIONS
Warm machine wash
Line dry or tumble dry, preferably line dry in shade as flax linen is a natural fibre and colour isn't as stable as synthetics.
Do not dry clean or bleach