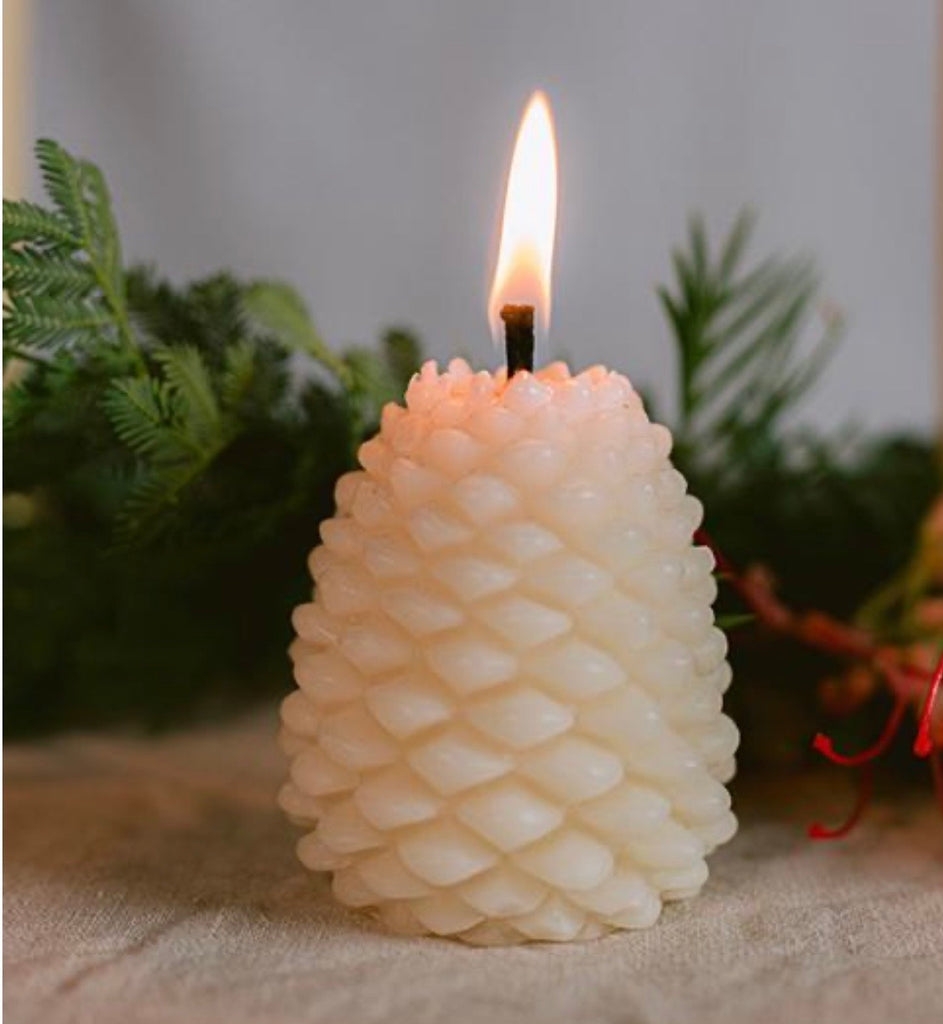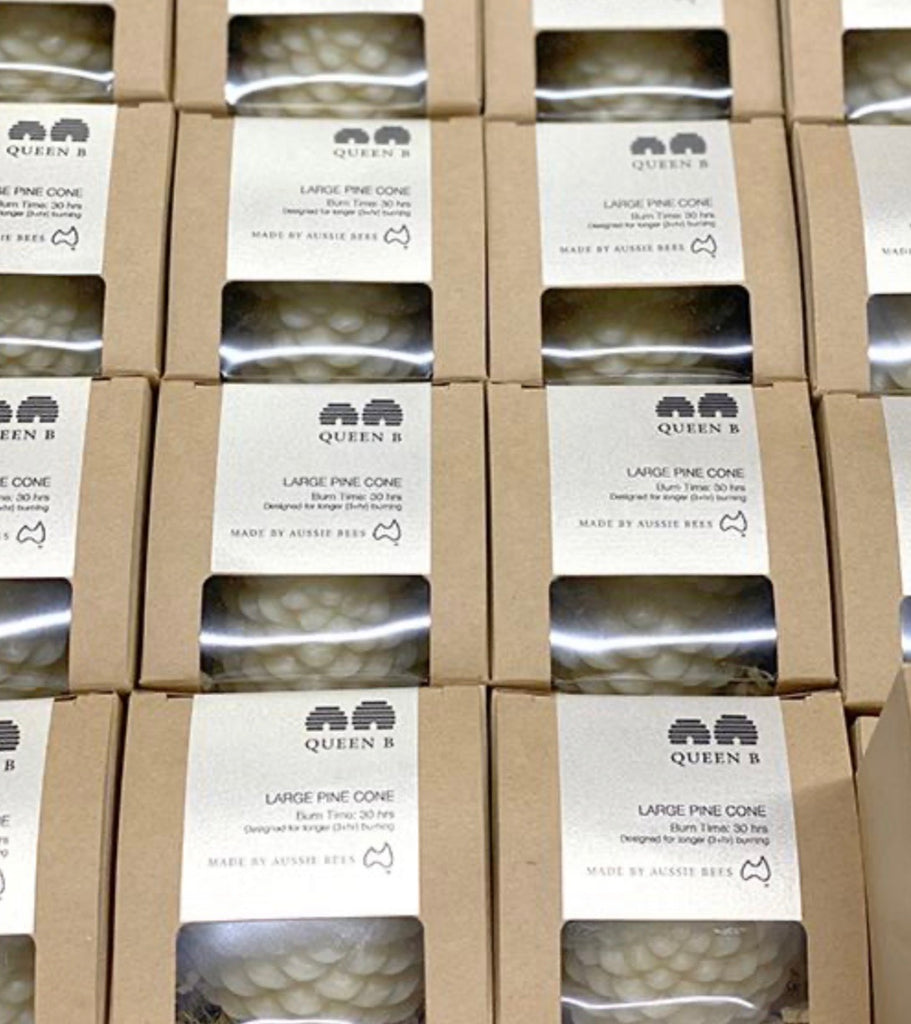 $21.00
$0.00
Queen B - Pine Cone Candle
This delightful Pine Cone candle is just the thing for a beautiful, stylish Christmas gift or decoration
Presented in a beautiful, brown kraft box with a window allowing you to see the pine cone.
H:~7.5cm
W:~6.5cm
Burn time: 20 hours
Due to the width of this candle, it needs to be burned for a minimum of 2 hours each time it's lit.
All candles, pure beeswax or toxic, need to be burned until the pool of wax reaches the outside edge! It's an immutable law of physics. This is a requirement every(ish) time you light your candle.
As beeswax is extremely forgiving, if you blow them out sooner on occasion the candle should be able to play catch up.
There is no need with a beeswax candle to put it out once it reaches the outside edge, it should just continue to burn beautifully, without dripping, emitting a light honey aroma and a gorgeous warm ambience.
 Tips 
Putting a candle into a glass vessel multiplies the light emitted by the candle many times over. 

Curved glass (like a fishbowl) will achieve a better result than straight sided glass because the flame is reflected from many angles.  Any glass is better than no glass!

Always allow your candle to burn to the outside edge.  As some sage physicist said at some stage in the past "if you don't allow your candle to burn out to the edge, it won't burn out to the edge."

When putting out a pillar candle, use the end of any poker type object (we use the bottom of a pen) to dunk the wick into the molten wax pool and then ensure you lift it out again and re-centre the wick.  This stops the wick from smoking (and keeps the wick strong).

Before you relight a pillar candle, always trim the wick to 7mm or so (a little shorter than a centimeter)… if you dipped your wick to put the candle out, it will be coated with wax that has now gone cold so you should be able to trim the wick with your fingertips without getting soot on them!