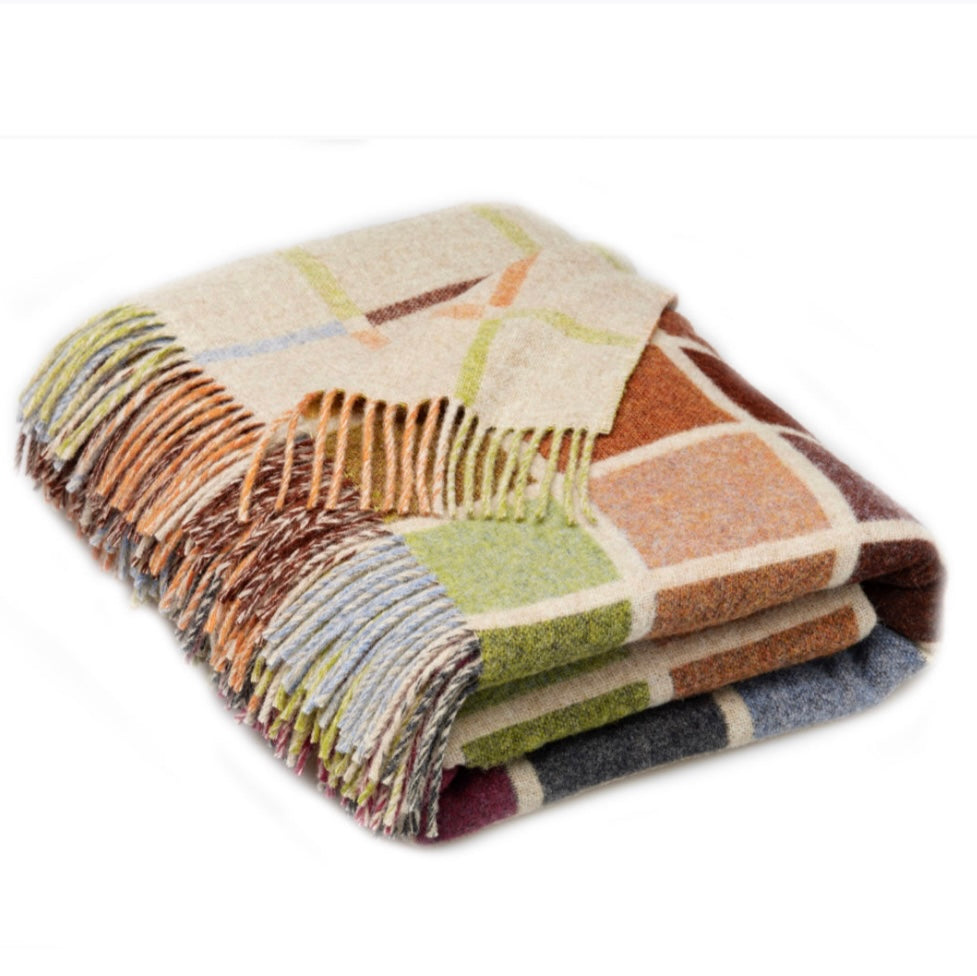 $154.00
$0.00
Brontë by Moon Merino Wool Throw
Design - Multi Block - Beige 
Made in Great Britain.
Material: Merino Wool

Weight: 700g

Dimensions: 185 x 140 cm
About Moon Mills 
We craft our beautiful range of throws, cushions and fashion accessories from the historic Moon mill in Guiseley, Yorkshire. Established in 1837 with over 180 years of proud British manufacturing & design heritage already to our name, we are now one of Great Britain's last remaining vertical woollen mills.
The term 'vertical' is a throwback to the Victorian era when mills would rise several stories, with each floor containing separate parts of the manufacturing process. Today it remains a unique confirmation of our authenticity; we control every production stage, from raw wool to finished product, including Dyeing, Blending, Carding, Spinning, Warping, Weaving, and Finishing.
We create our collections with a balance between innovative design & traditional craft, maintaining our position at the forefront of commercial trends with consistently high quality. Our passion for distinction remains as strong now as ever, conveying what it truly means to be 'Made in Great Britain'.
We also stock Brontë by Moon designs , Henley and Windowpane